I got tagged, so since nothing interesting is going on today, I decided to play. I did modify it a bit and take out some of the categories because, let's face it, I didn't think they were interesting.

Three parts of my heritage:
1. Lebanese
2. German
3. Irish, Dutch, English, and a bunch of other Western European countries. Some of my relatives were Pennsylvania Dutch, which is a form of Amish-ism and THANK GOD we got away from that. I LOVE YOU COMPUTER AND ELECTRICITY AND ALL THAT IS GOOD IN THE WORLD.

Three things that scare me:
1. Driving down country roads with no streetlights in the middle of the night, because WHO KNOWS WHAT THE HELL IS OUT THERE?? I'm always nervous about what my headlights will reveal - like a guy just standing in the middle of the road or something.
2. Ryan Seacrest.
3. Not fulfilling my childhood goals, like I totally regret never getting to play The Grand Prize Game on the Bozo the Clown Show.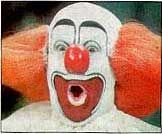 Two truths and a lie:
1. I have an outie belly button.
2. I am left-handed.
3. I am the secret love-child of two well-known celebrities whose names I cannot mention without violating our agreement and therefore forfeiting the $1.2 million* I get a year in hush money.
Three things I can't do without:
1. Sleep.
2. Diet Mountain Dew.
3. My family and friends. (I had to put
something
not shallow on here somewhere.)
Three places I want to go on vacation:
1. Ireland.
2. Australia.
3.
Whore Island
.
Three things I can't do:
1. Whistle.
2. Stop procrastinating.
3. Get into "Everybody Loves Raymond."
Three things I want to do before I die:
1. Give the Olson twins a sandwich and some style advice.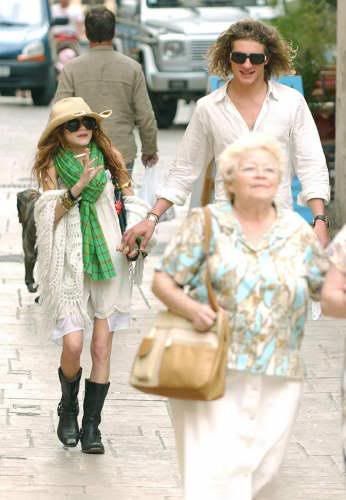 2. Become a millionaire.
3. Eat an entire order of 12 Blazin' wings from Buffalo Wild Wings in 6 minutes or less to get my name on the Blazin' Wall. Also finish Old Chicago's Beer tour to get my name on THAT wall as well.
Three childhood celebrity crushes:

1. Jonathan Brandis. (I had a poster of him from SeaQuest DSV hanging on the ceiling above my bed. Did you know that he's dead?)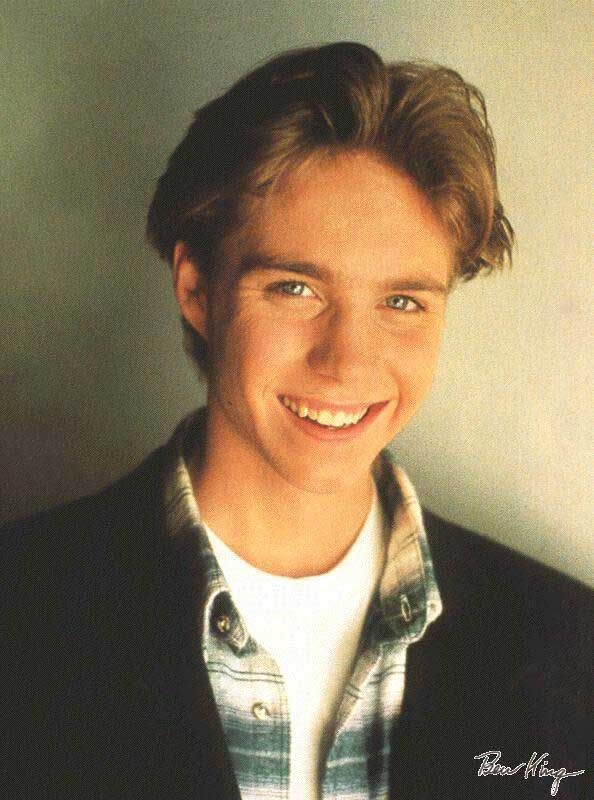 2. Simon Rex.
3. Leonardo diCaprio.
* Which I know sounds like a lot but is only $846,302 after taxes.