Thanks (in the least sincere way possible) to Scott for the tag.
7 Things I Plan to Do Before I Die
1. Be a stay-at-home wife and mom
2. Graduate college
3. Make $100K+ a year
4. Buy my parents a house and a car
5. Go to Spain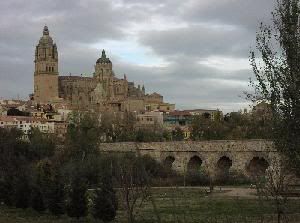 6. Learn Arabic
7. Live in another city, larger than the one I live in now, for at least a year
7 Things I Can Do
1. Make my tongue into a "w"
2. Use wild gestures to punctuate my stories
3. Eat an entire box of pizza rolls in one sitting
4. Raise one eyebrow (But only if I'm looking in a mirror and concentrating hard.)
5. Read an entire 300 page book in one sitting
6. Spend an hour on the john reading said book
7. Remember an insane amount of useless trivia

7 Things I Cannot Do
1. Whistle
2. Roll my "r"s
3. Ski (Although I've never tried, though, so maybe I'd be amazing if I ever did. Because I'm all super athletic and everything.)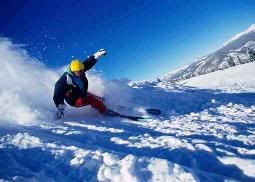 4. Stop biting my fingernails
5. Stop talking
6. Come to terms with my belly pooch
7. Sing. At all. Seriously, I'm terrible.

7 Things I Say Most Often
1. Um
2. Um
3. Like
4. I'm sorry
5. Um
6. Um
7. Um

7 Celebrity Crushes
1. Clive Owen

2. Jake Gyllenhal (I'll learn to spell his last name once we're married.)
3. Zach Braff
4. Jon Stewart
5. James Denton
6. Matthew Fox
7. Gary Dourdan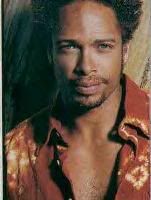 7 Things That Annoy Me
1. People who come to a full stop when turning right when it's not necessary.
2. My cowlick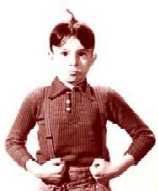 3. Loud snoring
4. Red lights that don't turn green
5. My MP3 player running out of batteries when I still have an hour of my workout left
6. Expecting a new episode of a TV series and getting a repeat instead
7. People who get mad a kids for acting like kids
7. Pants with too many buttons and snaps and hooks that make it hard to undo when you really have to go. Or are just a little tipsy.
7. People who cannot figure out the right-of-way at a 4-way stop.