I will be leaving for Europe in exactly one week and be gone for two weeks, and may or may not have access to the internet*. If I do, you can bet the first thing I will do will be to completely ignore it and continue to canoodle with Clive Owen. But if for whatever reason my plan to capture Clive's heart goes awry, and I'm not drunk off fabulously cheap Italian wine, then I might post.

To keep things fresh while I'm gone, I have enlisted the help of Scott C to host a "Best of AMG" show for the duration of my absence. For those of you who don't know him, I have decided to conduct an interview with him as an introduction. Unfortunately, he was not available,** so I answered the questions myself, but I'm sure they are exactly the same answers he would have given.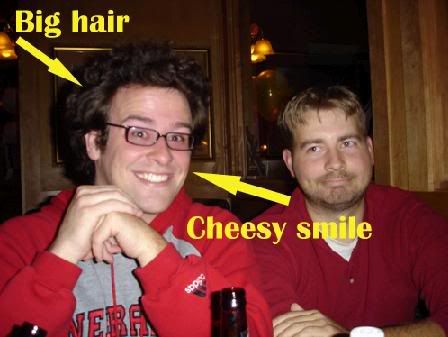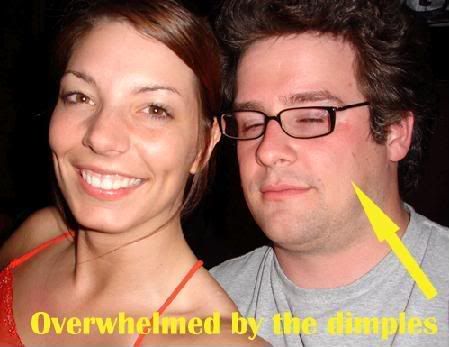 AMG: So do you feel any sort of gender confusion posting on a blog that clearly indicates that the owner is female, since you have male bits?
Scott C: No, not at all, I'm quite secure in my masculinity.
How do you plan on keeping her male fan base coming back while she's gone?
By posting naked pictures of my buttocks.
What makes you think that you are worthy of hosting this "Best Of" show?
Because I admire AMG so much. God, I admire her. Her and her gorgeous car.
So, I've checked out your blog, and aside from a few moments of brilliance, it's mostly about politics and music. I'm not saying it's boring, but I totally am, unless you're into that kind of stuff.
I hate you.
Your mom hates you.
Wow, going with the mom joke.
Damn straight. So, what exactly will this "Best Of" show consist of?
I will be reposting some of AMG's best writings of the past six months, along with commentary from yours truly. It will be funny. I promise. No obscure concert reviews or long rambles about politics. If you don't think it's funny, I will send you $100 of my own pharmacy school loan money.
That's a lovely gesture and I will be sure to pass any hate mail your way. So, Scott, I'm sure people will be wondering why I asked you to do this instead of some chick of equally hot caliber to myself.
What people don't realize is that underneath this manly exterior, I'm actually a pretty hot chick. At least, deep down I FEEL like a hot chick.
Scott's "Wonderful World of AMG" will commence next Wednesday. Stay tuned!
*Because I'm sure all of the youth hostels I will be staying at are fully wired for high-speed internet access, right next to the cots and communal bathrooms.
**I never asked.