I took this to send to a friend to show her the skirt I got in Italy, and when I was looking at it I realized that several things I got in Italy were pictured, not just the skirt (completely unintentional; that purse is just a complete camera whore). So I thought I'd share with you some of the goodies that I brought back.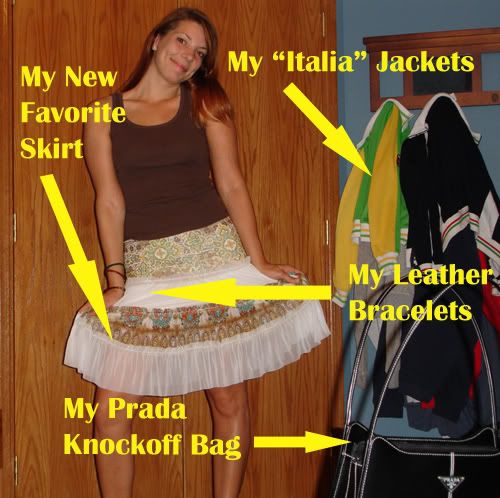 The jackets say "Italia" on the front of them. I couldn't decide between the colors, so like the selfish bitch I am I decided to get both. But they were only 12 euro each (like $15), so it wasn't
that
much of a splurge.
Now I just have to post a pic of the bra and panties I got in Capri.**
* BTW, where have you gone?? You were all over this shit when I was in Europe, and now that I'm back you've completely disappeared! I'm kind of disappointed.
** Yeah right. My mom and dad read this!