Sunday night I saw what was indubitably the greatest concert in the history of the world. Original Woodstock? Like a five year old's first piano concert compared to this.

Who was this sultan of smack, this lyrical lyricist, this musical mystic?

It was MC Chris, bitches. MC Chris of Aqua Teen Hunger Force and MC Pee Pants fame. Holla!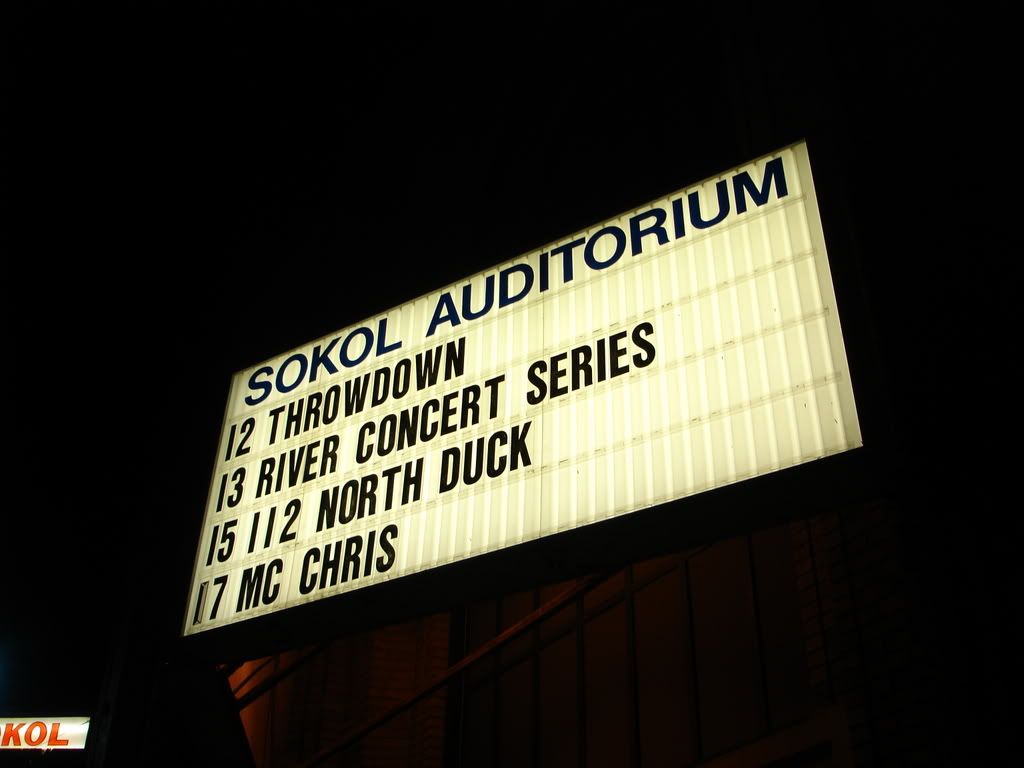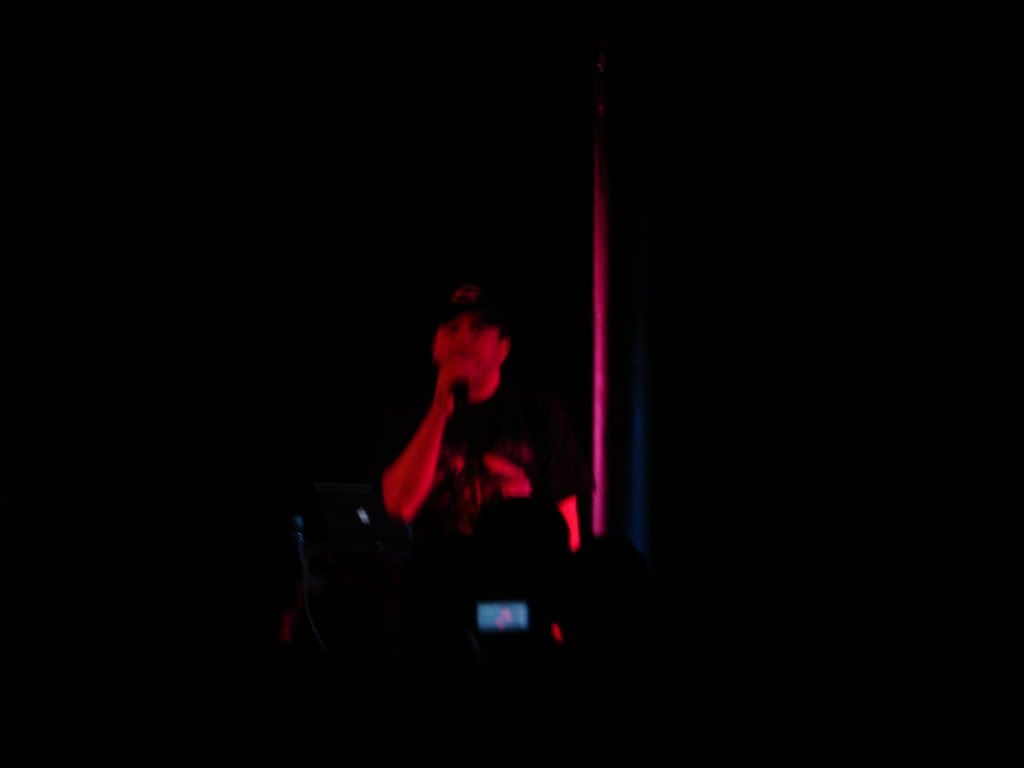 He's like a little 3/4 scale person.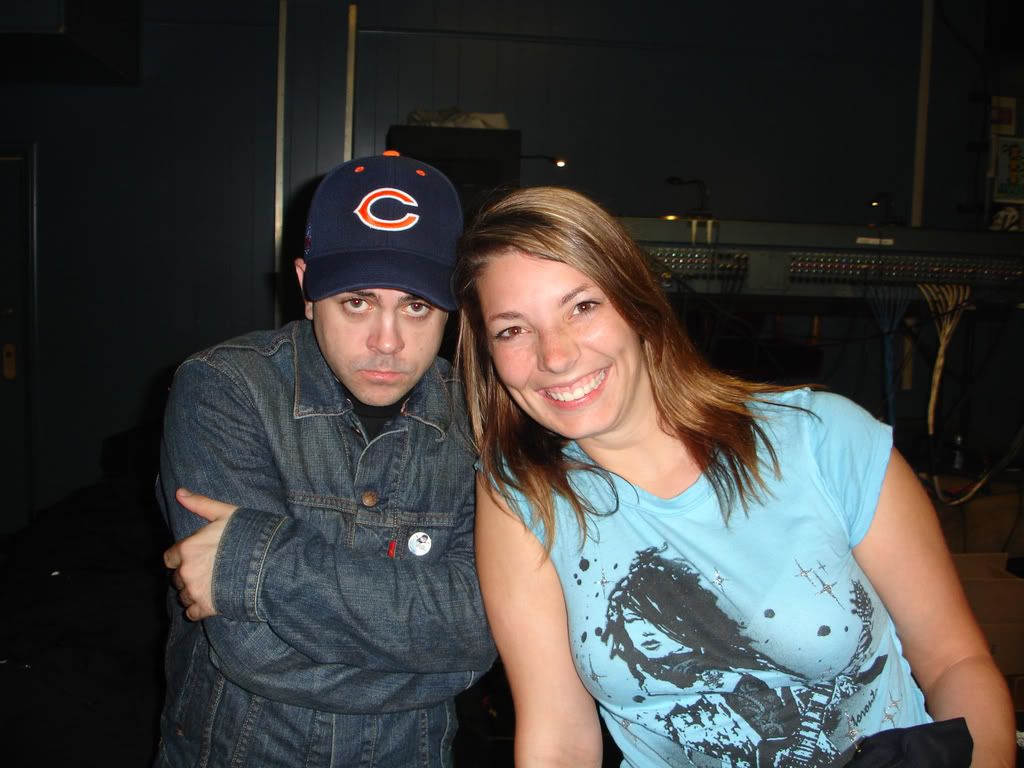 My autographed CD. Note the heart. I think he wants to marry me.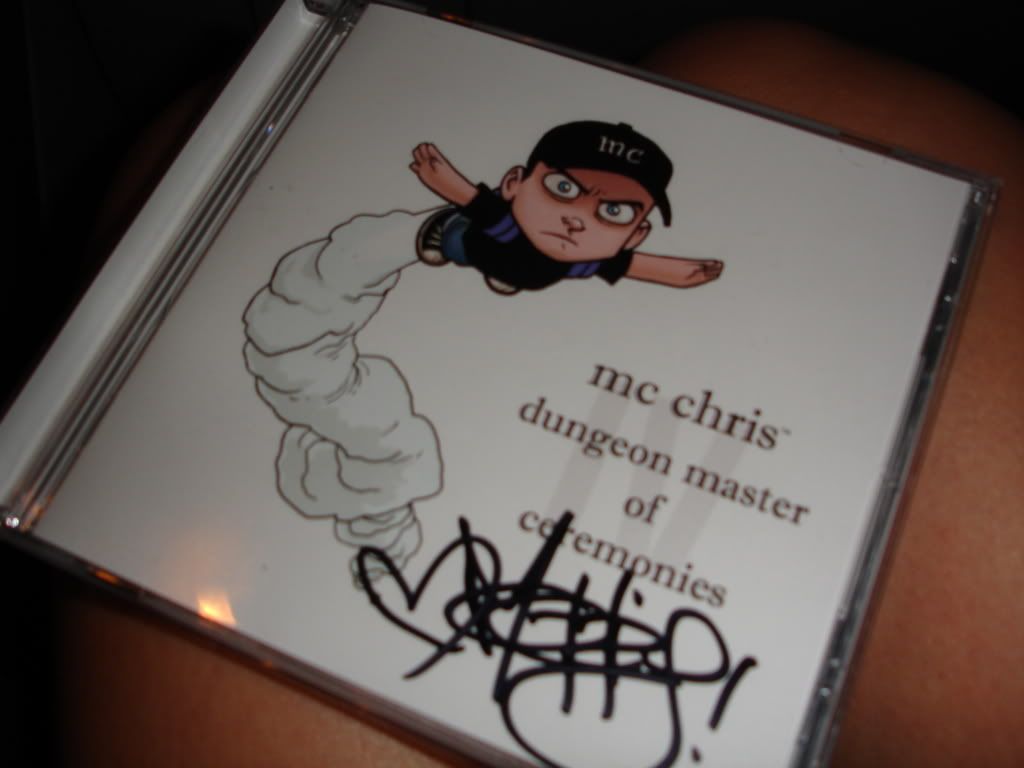 Here are two videos from the show. The first is a video of him preforming one of his songs. The second is a segue he did between songs. Terrible video, but funny, funny stuff.

MC Chris Video 1

MC Chris Video 2