I just noticed that the roommate's loaf of French Bread is moldy.

I almost told him, but then decided it would be funnier to see how moldy it gets before he notices.

Or better yet, maybe he won't notice and he'll eat a piece.* I'll be the one silently laughing in the corner, while trying not to puke.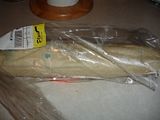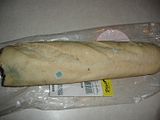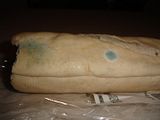 * That's not as mean as it sounds, don't worry. Really, I'm looking out for him. Bread mold is a species of Penicillium, so you know, if he has a headache or something, maybe this would be helpful.