How on earth this escaped my attention for two weeks I have no godly idea.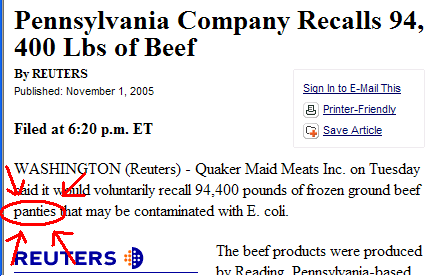 The emphasis is mine, in case you were wondering (I know the NY Times often uses MS Paint to enhance their stories, so I understand the confusion). But what I want to know is, how long have frozen ground beef panties been available, and where do I get some? And how many panties exactly can you get from 94,400 pounds of beef? And do you wear them frozen, or defrost them first?
This raises so many questions, I just don't know where to start.