Last night, because I felt like I was too intelligent and I wanted to knock my IQ down a few points, I watched a few episodes of "Dr. 90210." I'd never seen it before, and if you value your sight, you may want to refrain as well.

So, here's my question. Of course they have to blur the nips and the pubes, but apparently showing the entire inside of someone is just totally fine? It won't scar you emotionally at all to see them shove a tube from someone's belly button to their boobs, or to open a chin to the bone, or to lift all the skin off a nose and file down the cartilage, or to lift up someone's stomach skin and expose the layer of fatty tissue underneath. Those images are fine and dandy. I don't know about you, but as a small child, I think that seeing six inches of someone's skin cut off and laid out on a table for display would bother me slightly more than seeing, god forbid, a nipple. After all, everybody's born with nipples. Sometimes even more than two! I'm not saying censors need to become more strict, just maybe think about what's truly damaging to one's psyche.

And also. Who on earth would choose a plastic surgeon that looks like a slimy pimp? And not a true blue pimp either, but a white guy who wants to be a pimp so he tries really, really hard, but just looks like a white guy trying to look like a pimp. To wit: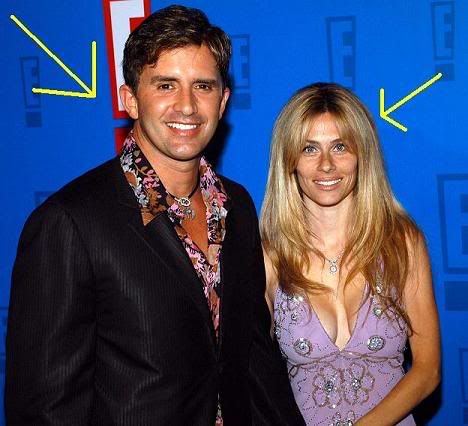 Not to mention the fact that his wife looks like someone who was really cute
before
she allowed her husband to go all knife-crazy on her. Like Pamela Anderson. In just a few short years and with a few hundred thousand dollars and eighty pounds of silicone, you too can go from this: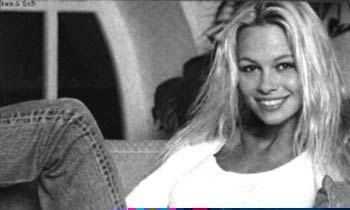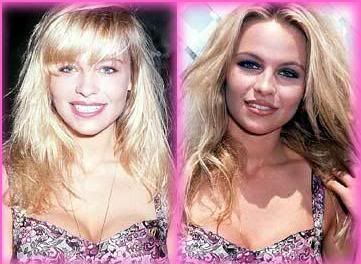 To this: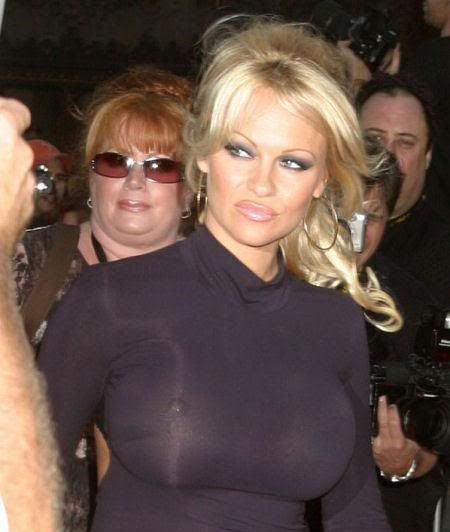 Wow! Who
wouldn't
want to jump on that bandwagon? I know I do! Plus, you get the added bonus of getting to bang Tommy Lee! How's
that
for an unexpected treat! All that and herpes too!