My bruise has evolved nicely into an interesting semi-circle shape.
Very nice. Very artistic.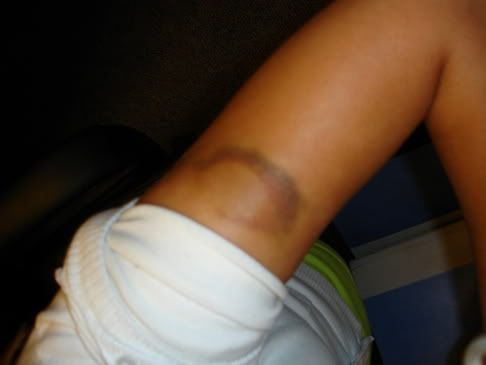 Yeah, you abusive little gnomes, be afraid. Be very afraid. I'll kick your ass. That's my mean face right there. That way you know I'm serious.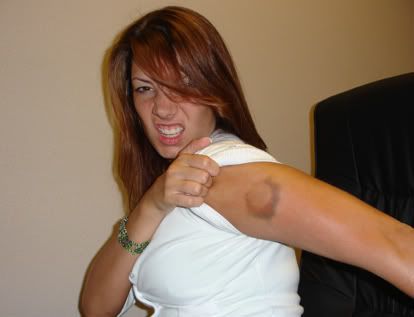 If you have no idea what's going on, read the first part
here
.