There has been a death in the AMG household.

Not just a death.

But....a murder. Duh duh duhhhhhhh.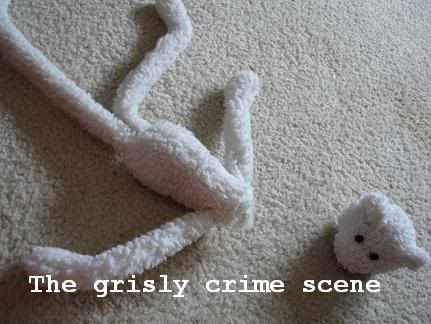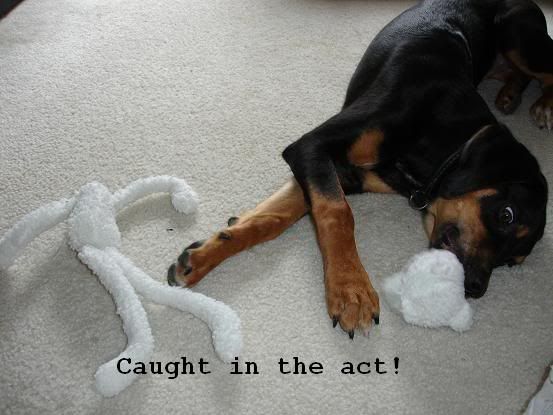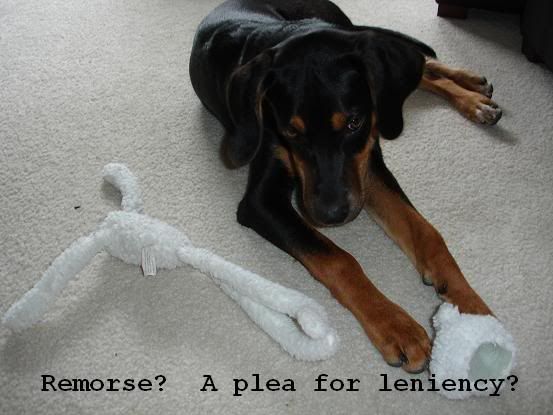 Don't worry. The offender has been apprehended and dealt with severely. Meaning laughing and lots of playing catch with the head of the victim.
On another note, while performing the autopsy of the dead, I found this tag. Keep in mind this toy was bought at a pet store with a big tag that said "PLUSH DOG TOY."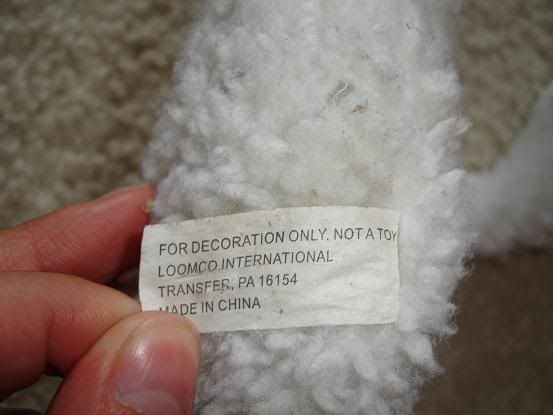 Maybe the perpetrator found out that this decoration had been masquerading as a toy and felt the need for some vigilante justice.